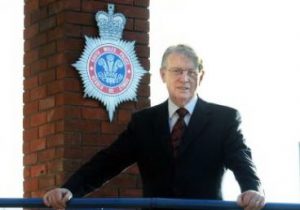 The events of recent weeks in the UK and the increasing demands on the police service have displayed why the way in which forces are funded has to change.
While there have been announcements of additional spending on counter-terrorism and armed policing, the reality is that these are taken from our existing numbers and finances. There has been no extra money. Budgets have merely been altered to take money from elsewhere in order to fund these vital areas of policing which are so important to protect the public.
The current police funding arrangements are seeing the money provided by the Home Office and central government cut significantly in real terms.
The recent attacks in London and Manchester vividly demonstrate why we need a police service which can defend the public and maintain the safety of our communities.
In South Wales, we have only managed to protect services and make modest investment by doing things more effectively to save money and by increasing the precept which has received support from the Police and Crime Panel.
Central government has continued to cut the grant to police forces. This year our grant has been cut by £2.2million cash. In real terms, the impact of this cut is far higher when we factor in additional burdens such as the Apprenticeship Levy and increased pension costs.
We have made tough decisions for a number of years in relation to how we deliver our services and our effective forward planning, combined with the innovative way in which we work with partners to keep South Wales safe, is why we are able to continue to meet financial challenges. But this situation cannot continue.
This year's 5% precept increase – an extra £10.39 per year (or 20p a week) for a band D household – allowed police officer numbers to be maintained, while funding from Welsh Government has enabled the force to keep an additional 206 more PCSOs on the streets of South Wales.
South Wales remains the best value for money police force in terms of the cost to council tax payers in Wales. Despite the financial challenges the force has consistently improved its performance and service to our communities and is recognised as one of the best performing forces in England and Wales.