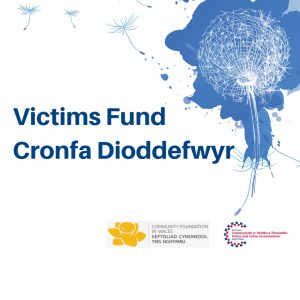 Following careful deliberations by a panel made up of victims of crime the 2017 Victims Fund has now been allocated to five voluntary and third sector organisations working to support victims in our communities. 
https://www.youtube.com/watch?v=f59DSd59YeY&feature=youtu.be
Welsh Women's Aid, Theatre Versus Oppression, Safer Merthyr Tydfil, Atal Y Fro, and New Pathways secured a share of £122,538 to support new or existing projects that work with individuals who have been directly or indirectly affected by crime.
Congratulations to those who were successful, we now look forward to seeing how these funds will make a difference to those affected by crime over the next 12 months.
Commenting South Wales Police and Crime Commissioner, Alun Michael said:
"I am delighted to support the fund for a second year and it was again refreshing to see the innovation and commitment of those who strive to advance the services available to those impacted by crime.
"Improving services for victims is a key priority within the Police & Crime Reduction Plan and I look forward to seeing how the work funded through this event is able to make a real difference to those affected by crime across our communities."