Deputy Police and Crime Commissioner Emma Wools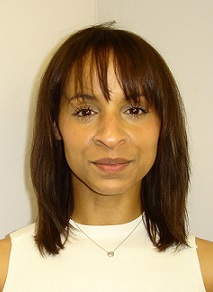 Emma Wools assumed the role of Deputy Police & Crime Commissioner on the 14th November 2016 and is seconded from the National Offender Management Service in Wales (NOMS).
This appointment was ratified by the South Wales Police & Crime Panel on Tuesday 18th October 2016.
The purpose of the role is to support the Police and Crime Commissioner in his work.

About Emma Wools - Salary: £74,112.00
Ty Morgannwg
Police Headquarters
Bridgend
CF31 3SU
Phone: 01656 869366
Email: commissioner@south-wales.pnn.police.uk
Emma has led multi agency teams, working in collaboration with a wide range of internal and external agencies, identifying and implementing opportunities for integrating services across the Criminal Justice System in Wales.
Working for Probation since 2001, Emma began her leadership journey coordinating Integrated Offender Management (IOM) in Cardiff. She was instrumental in developing this beacon of good practice, which contributed hugely to the current partnership landscape in Wales and national strategy and policy. Business Development and IOM Cymru Programme Management roles followed, before her most recent leadership role as Head of Offender Service Integration role, the first leadership role within National Offender Management Service holding responsibilities across Public Sector Prisons, National Probation Service and partnerships.
Having worked in this area for the last 15 years Emma is viewed among colleagues as an 'expert' in integrated working and as a result inspires confidence in senior leaders across the partnership. Beyond influencing and enthusing others around NOMS vision and purpose.
Within a very board remit Emma has had the lead for a number of critical areas of work across Wales. These include:
Implementing and overseeing the first of its kind co-commissioned substance misuse contract in Wales between prisons, probation and Police in South Wales which will ensure a joined up more efficient and effective provision of substance misuse services to offenders throughout the offender journey from April 2016
Ensuring all local IOM teams are adhering to the IOM Cymru Delivery Manual practice ensuring consistent good practice in prioritising the right cases, enhanced risk management and support and that service delivery can continue in a climate of reducing resources.
Strategic lead for implementing a Whole System Approach to working with women who come into contact with the Criminal Justice System in Wales in recognition of their differing needs and diverting them away from the CJS and into community based support, wherever appropriate.
Implementation of an action plan around information sharing practices across agencies including in relation to serious and organised crime groups (SOCGs) by the end of March 2016
A key contributor to the development and delivery of the Wales Reducing Re-offending Strategy, which has contributed to reduced crime and re-offending across Wales.
Emma leads not just across her own organisation but across the Criminal Justice landscape in Wales and beyond. The potential benefits of integration, collaborative working and more joined up service delivery are huge, however the challenges to achieving this are significant. Influencing this agenda requires a very particular set of skills; an ambitious vision always looking forward; resilience, the ability to secure buy in from leaders at the highest level of organisations and  to adapt her approach to work with staff throughout agencies.
These skills were recently recognised by the Leading Wales Awards 2016, as Next Generation Leader.

Role Profile
The Deputy Police and Crime Commissioner is responsible for supporting the Police and Crime Commissioner in all aspects of his role while taking the personal lead responsibility for areas of activity at the request of the Commissioner.

Main Responsibilities
The main responsibilities of the Deputy Police and Crime Commissioner are to:
Engage with relevant community groups, public bodies and organisations to better understand the policing needs of the community and to develop strategies to reduce crime and disorder. Liaising with the Commissioner on how these needs can best be met and incorporated within the Police and Crime Plan.
Lead collaborative initiatives on crime reduction and community policing issues and be part of the team leading a number of specific initiatives in innovative practice and crime reduction.
On behalf of the Commissioner, help to generate long-term policy proposals.
Assist the Commissioner in liaising with the Chief Constable and his staff and liaise with organisations and individuals at regional and national levels.
Help to brief Members of Parliament, Assembly Members, Councillors, government officials and other voluntary and criminal justice partners on the Commissioner's policy.
Engage with other Commissioners in Wales and England.
Represent the authorised views of the Commissioner to the media where appropriate.
In addition, the post holder must be prepared to undertake additional duties arising from changing circumstances, but which do not change the general character or level of responsibility of the post.
Represent the Police and Crime Commissioner with members of the public, community groups, partner organisations and elected representatives, across South Wales and nationally.

Contact the Deputy Police and Crime Commissioner:
Ty Morgannwg
Police Headquarters
Bridgend
CF31 3SU
T: 01656 869366